Integrated campaign for FOX Crime
CRIME ON FOX CRIME
The following integrated campaign for FOX Crime was the solution we implemented when the network asked us to bring their social media audience to television for their 10th Anniversary.
Position:
Creative Director
Responsibilities:
Creative direction
Creative strategy
Content strategy
Production supervision
Agency:
Digitas
Publicis One
A challenge that required in-depth research.
FOX Crime is a FOX channel dedicated to mystery and investigation series. Its audience is very senior, not used to interacting with brands on Social Media.
The main difficulty was finding an emotional connection that would take FOX Crime's audience into action. But our research revealed that these people fervently followed their favorite series because they loved trying to solve the mysteries before their protagonists.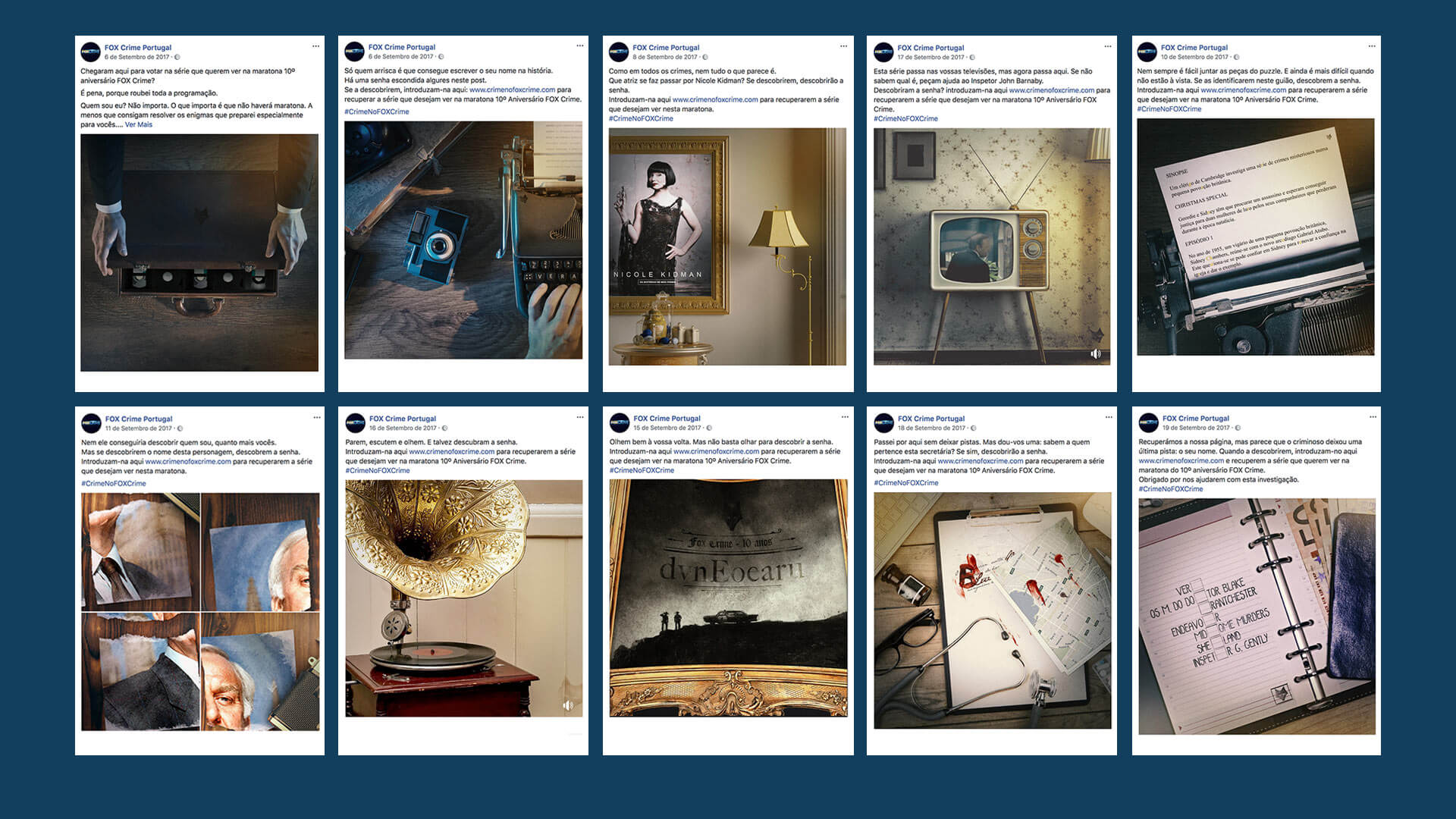 A campaign that only FOX Crime fans could solve.
When we planned the campaign, there were several headlines in the news about leaked HBO episodes and movies stolen from Sony servers.
This inspired us to create a plot in which a big FOX Crime fan had gotten hold of the series that were ready for the 10th Anniversary.
The thief bragged about it on the network's social networks and challenged the rest of the fans to recover the series. To do this, they would have to solve 10 mysteries and find 10 passwords hidden in different posts.
Every time fans found a password, they would have to access the criminal's servers with it and choose a series to be rescued.
Finally, people could enjoy the rescued series.
The campaign also integrated television, and once the 10-day campaign was over, we announced that during the 10th Anniversary, FOX Crime would broadcast a marathon of the rescued series.
The broadcast broke all audience records for previous anniversaries.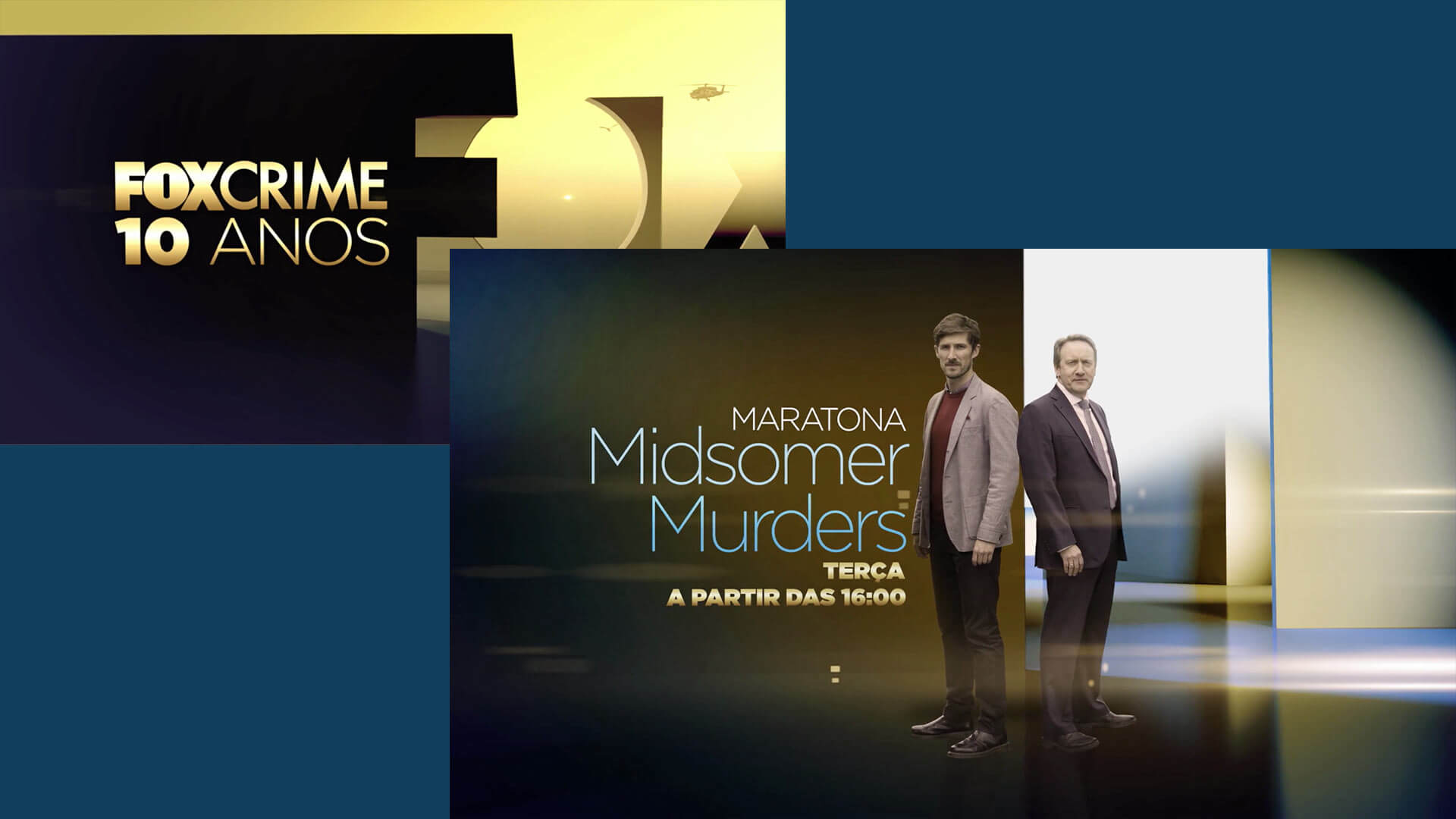 The campaign was found guilty of increasing viewership.
Over ten days, 20,000 people actively participated in the campaign and the reach of the messages increased by 86%. Of the participants, 71% reached the end of the mystery despite not being used to interacting with innovative posts.
With this campaign alone, 43% of the annual KPI of "new page likes" was reached. But also, FOX Crime's audience increased 63% on the anniversary day, compared to the average for the previous ones.