Integrated Campaign for MURO
A better wall
In the year that Lisbon was the Ibero-American Capital of Culture, the following Integrated Campaign for MURO changed the perception of the brand forever.
Position:
Creative Director
Responsibilities:
Creative direction
Creative strategy
Production supervision
Agency:
Digitas
Leo Burnett
An international challenge.
MURO Street Art Festival is an initiative of the Lisbon City Hall to integrate disadvantaged neighborhoods through the culture of street art.
MURO, which means "WALL", transforms empty walls into art, turning entire neighborhoods into art galleries. For this mission, it counts on local artists and some of the best street artists in the world.
The challenge was to transmit the festival's international dimension to attract more artists and audiences without losing sight of the pillars of the MURO brand and its culture of integration.
Is it possible to build a wall to unite people?
MURO did not have it easy. The media had their full attention on another wall, the one that separated the United States and Mexico. Instead of competing with this news, we decided to change the paradigm of people regarding this issue. If Trump used his wall to separate people, MURO would use it to unite them.
Thus was born the campaign "A better wall".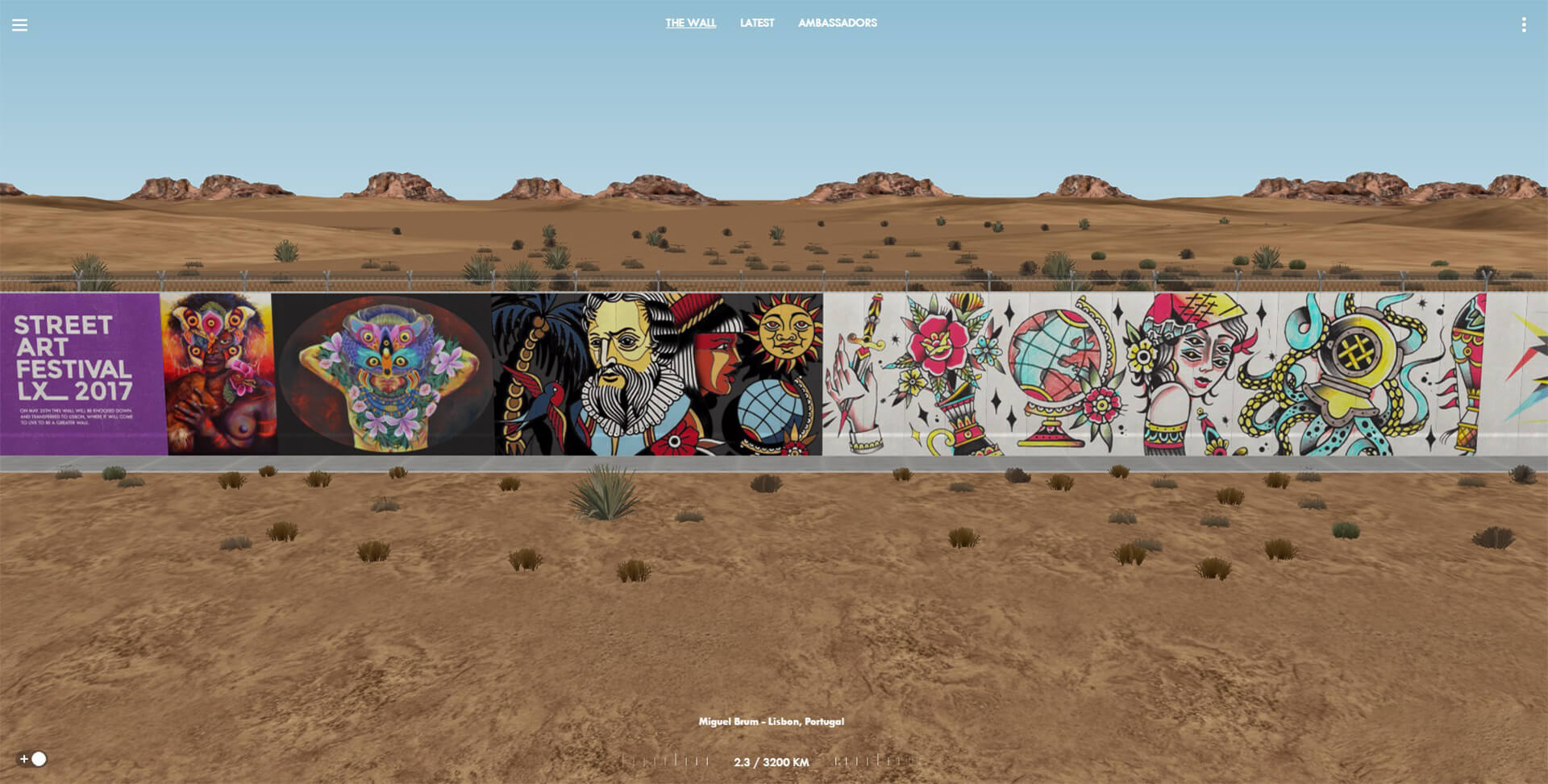 3,200 km of virtual wall to change the way we understand walls.

We developed a website where you could find a digital replica of the so-called "Trump Wall". A 3200 km virtual wall where artists from all over the world could leave their messages of union, uploading their works or painting directly on the wall with virtual sprays.


From the virtual world to the real one.
The virtual wall was also projected on the Festival premises and some of the paintings were reproduced on the streets of Lisbon. One of the most emblematic was that of Alex Tadlock and Cix Mugre, artists from the United States and Mexico, respectively.
An integrated campaign for MURO and integrative for people.
Artists from more than 50 different countries left their paintings on our virtual wall. More than 2 million people saw the campaign (in a country of 10 million) and the engagement with MURO multiplied by 9. But people did not stay in front of the screen, the number of visitors to the festival doubled compared to the previous year.