Digital Campaign for Jeep
History brought us here
For the renewal of the legendary Jeep Grand Cherokee, we created this digital creativity that shows people how they are linked to the history of Jeep, in a very peculiar way.
Position:
Art Director
Responsibilities:
Creativity
Art direction
Production supervision
Agency:
Leo Burnett
A brand with more than 70 years of innovation.
Icon of freedom, adventure, adrenaline, and toughness. Jeep needs no introduction, it is a classic brand that is part of our lives and our history.
But Jeep is also an innovative company. After 70 years it presented its new and revolutionary Grand Cherokee and that's why they asked us to carry out an equally innovative action for its launch, with the slogan: "History brought us here".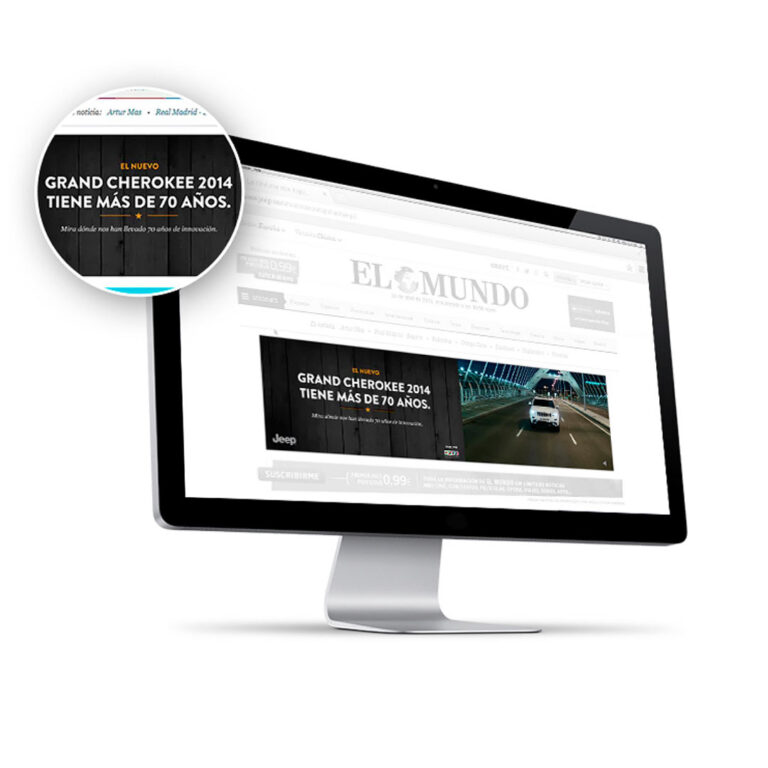 The display ad.
We developed a display ad that invited people to click to see the new Jeep Grand Cherokee for the first time. When they did, the ad secretly loaded some browser history pages.
The catch.
At the end of the video, a call-to-action invited users to check their browser history and discover that Jeep had always been part of their history.... for real!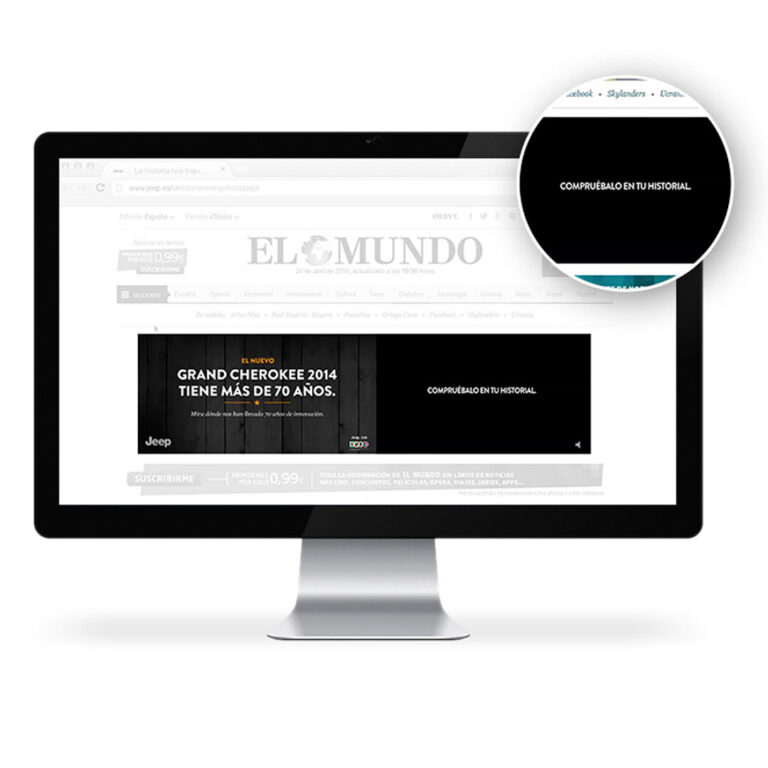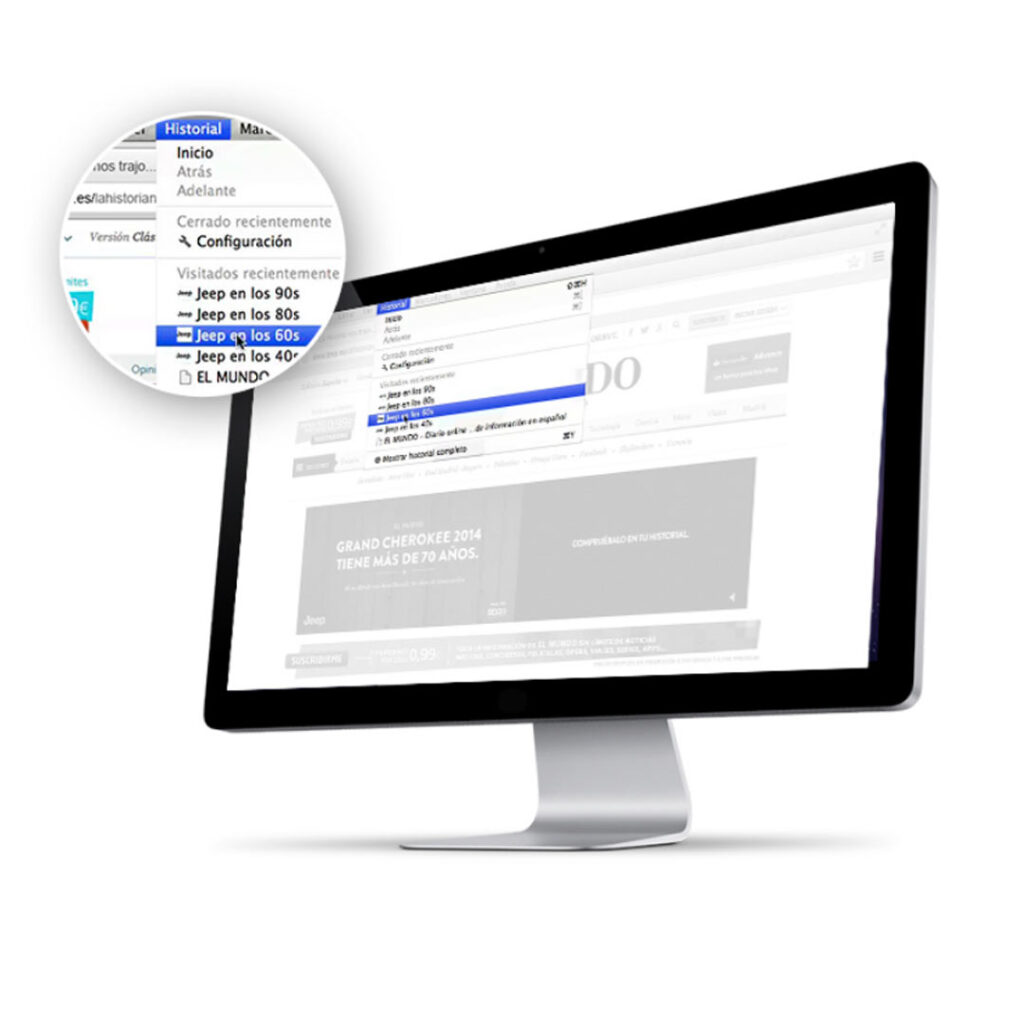 The surprise.
When people opened their browser history, Jeep was there. From there, users could navigate directly to the part of the story they were most interested in.
Different links led to different milestones in the legendary brand's history, hosted on a microsite we created for the occasion.